d'Shift Network is an all-inclusive network media provider. We are positioned to create and illustrate your vision through our video productions and possess the digital real estate (tv channels) to stream your broadcast throughout the United States and International markets.
Ask us about advertising on our network of channels or the airing of your content on any of our channel segments. With our conglomerate and diverse channel lineup, we are confident that one of our channels and segment of categories will meet your objective.
Add our channels to your Roku and Firestick Devices and register with d'Shift Network to notify you of new broadcasts that air and when other channels are added.
d'Shift Network Channel Lineup
Below is a link to our Channel Lineup and Programming. Please check here often as we continue to add additional programming. If you are unsure of how to add a channel, please scroll down and watch the videos in the section "How To Add Our TV Channels." You can add any channel by following the directions provided.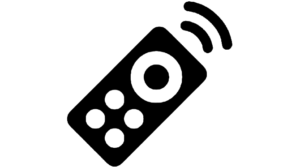 Channel: Shift To The Real
Watch everything from Metaphysical to Religious Concepts, Astrology, Numerology to Dream Interpretation. This channel offers all things hidden.
Watch shows on the latest Fashion, see beautiful Art Pieces, listen to our youth and adults talk about their truths, and discuss the hottest topics. Watch Short Films created by up-and-coming filmmakers and be entertained by Rural Karaoke performers.
How to add our tv channels
Install a d'Shift Network Channel to Firestick
Install a d'Shift Network Channel To Roku Device
Starting a project with us is easy
Contact d'Shift Network via email at info@dshiftnetwork.com, complete the contact me form, or call, and we will respond within 24 hours.