d'Shift Network comprises creative media innovators who are specialists in all production areas. Our team includes network television and social media professionals.
We understand your production and marketing needs, from corporate business to the creative arts and the entertainment industry. So, commencing from the creative inception to project completion, our team will be with you to assist you in creating your ultimate vision.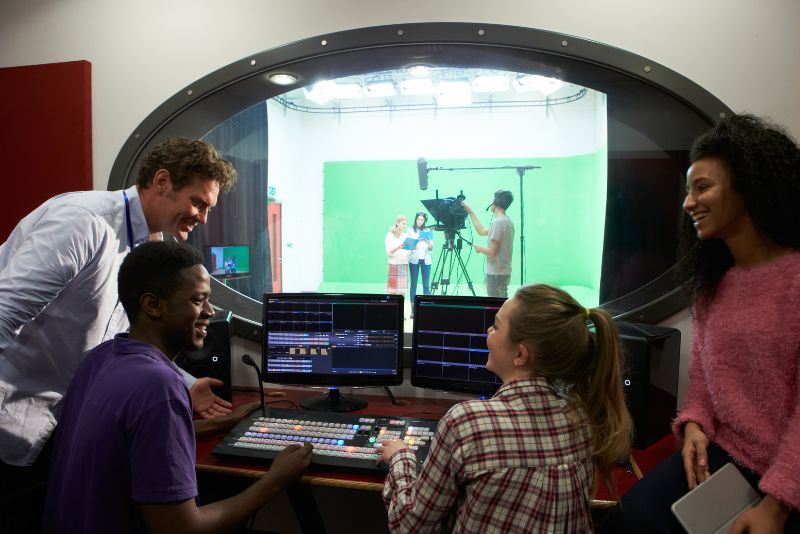 Our marketing team is like no other. We are prepared to provide marketing consulting services along with creating a digital video that tells your story, illustrates your vision, and provides you with value.
d'Shift Network is more than a media production company. It owns digital real estate. Owning a section of the digital real estate market allows us to host your vision on television, which has the potential to reach millions.
d'Shift Network launched its television channel, "dShift99," in 2023. dShift99 will host a variety of programming broadcasts. We will use dShift99 as a catalyst to survey what the public wants more of. Therefore, the channel will host talk shows and other forms of entertainment such as fashion, documentaries, karaoke, publications, movie and show critiques, and much more. The dShift99 broadcasting model is designed to grasp what people want to see more of. d'Shift has plans to issue quarterly public reports indicating which broadcasts exceed in the marketplace.
🎯 Produce Media that advances others, bringing more life, value, and wealth to all.
Our Knowledge, Skills, and Abilities
Creative Writing and Design
Animated Character Design
Camera Operations
Set and Custom Design
Gold Rated Customer Services
Our knowledge, skills, and abilities are just part of the platform on which we have built our media services. It is our intent to provide every client with our undivided attention regardless of company size. We continue to learn new market trends in order to provide our customers with the best knowledge, and skills available in the market.
Our Focus for Your Project
We are inspired to meet or exceed your goals as it relates to:
Your turn-key media productions company
The d'Shift Network motto is "Shift Your Business Through Our Production", and we do this by offering the following services to produce what you imagine.